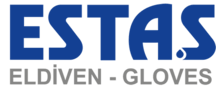 About Us
About Us
Established in 1977, ESTAS is Turkey's first and largest camshaft production facility. Estaş, which made production for the spare parts market in the first years, has been producing camshafts for main industry companies (OEM) since 1979.
Thanks to the engineering infrastructure, simulation, reverse engineering, quality control and rapid prototyping laboratories, advanced materials, prototype development workshops and automation unit within our R&D Center, which was esta... Read more
Our Mission
Our Mission
To be the leader of the sector in Turkey and the organization that shapes the market in the global market by constantly developing with technological innovations, giving importance to human health and rights in every field in which it operates.
Read more